Munib Koric UEFA Pro Coach
Munib Koric is a Uefa Pro Licensed Coach which is the highest level you can obtain any where in the world. This license is needed to coach National Team programs in Europe. 
Coaching Qualifications
UEFA Pro License – Apprenticeship @ Real Madrid CF
UEFA A Coaching License
UEFA B Coaching License
Canadian National A License
Canadian National B License
Canadian National Youth Course – Currently in
What can Munib and his academy Provide for a player?
Ignite a passion and desire to play the beautiful game at all levels
Challenge players technically and mentally to improve all areas of their individual development
Prepare players for club teams, provincial teams, national teams, university teams and professional trials.
Can anyone train in the academy?
Yes anyone is welcomed to train in the academy as long as they are registered and with Calgary Villains FC
Players who are not placed onto academy teams can still have the option to join in our academy training. 
Please contact our club after team placement for anyone in our recreational stream who want to be involved in this program.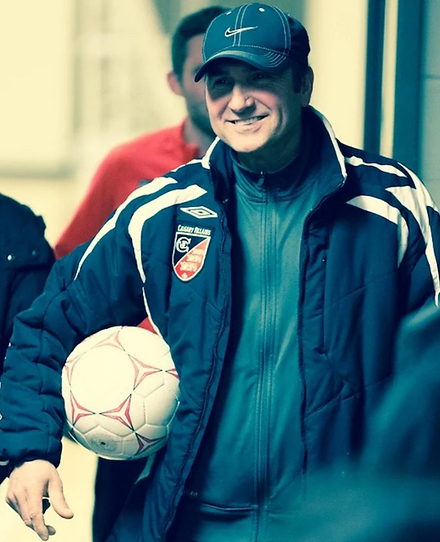 Munib Koric
Academy Director - Uefa Pro Coach
Established in 2000, by former professional player and one of the highest certified coaches in Canada, Munib Koric, Golden Goal Soccer Academy provides Calgary Villains with a unique European soccer philosophy through a well-structured program of technical, tactical, and fitness for all ages. Munib Koric has developed numerous players at the highest levels of both national and international soccer for over 20 years.