It is important when you sign for a club you are given all the information of what is being provided to your son or daughter. What "extra " fees are attached, how many sessions will be offered, and who is running those sessions on a consistent basis. We pride ourself on club staff and their loyalty and commitment to our program. Our Academy led Munib Koric is the longest serving TD at the same club with over 20 years and counting. Our Recreational staff consists of alumni players who have over 15 plus years in the club as player and coach as well as staff with over 10 years in a coaching role. This is the DNA of our program and allows us to ensure consistency in every program we offer.
At the Villains, we focus on individual player development. We believe that even our more recreational players want to learn more about the game and become more proficient at playing it. To this end, all our "Recreational" stream players receive technical training through the season in our skill centre program. This training is conducted by our staff who have C License, Youth and Children's license.  Most clubs in the city do not offer technical training to their recreational players on a consistent basis, but we want to ensure their improvement through the season. These sessions are focused on increasing the player's ability and confidence on the ball so that they feel comfortable when in possession. 
Players that consider soccer their primary sport year-round can join our Competitive " Academy" program. Our Competitive Stream is an Academy led, not coach-led, program to ensure that individual player development takes precedence. The development of all players is closely monitored by the Academy Director who is UEFA Pro Certified which is the highest licensing you can obtain as a coach and this licensing allows you to run National team programs. We are very lucky to have Munib with his credentials working in our program. We are very proud that all the Academy training sessions are conducted personally by the Academy Director, so players receive maximum benefit from his knowledge and experience regardless of being U9 or U19 player. We are widely regarded as producing the most technically proficient players in Calgary due to his curriculum and setup.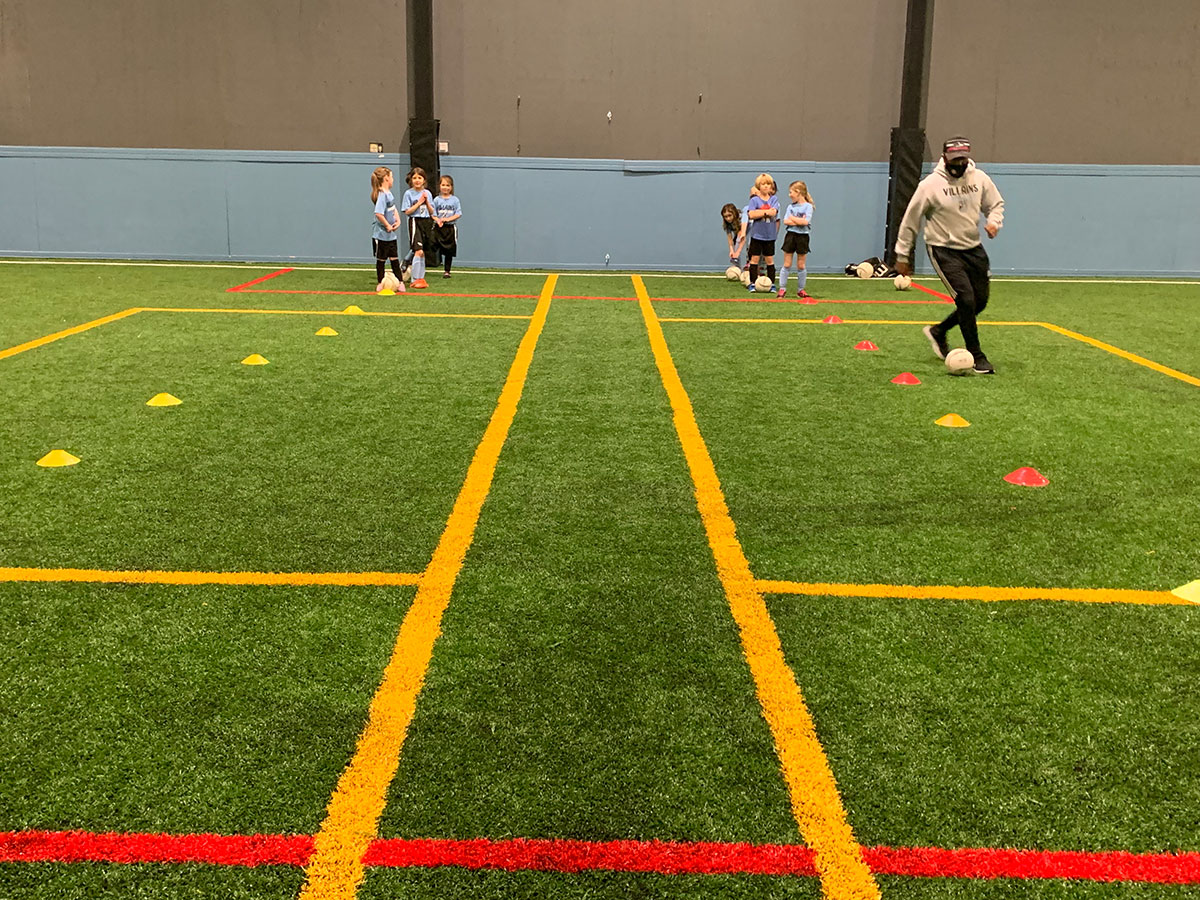 The number of sessions and length of sessions are based on the age of the players and the program plan. In our programming, we continue to be the leader in session amounts and hours of training compared to any club in the city while still providing a fair and competitive fee. This is almost double the sessions most clubs in the city offered by many other "Competitive " programs in Calgary. But what sets our training apart is that almost all the sessions are conducted personally by Academy Director Munib Koric who is the most qualified coach in the City. Munib has completed his UEFA Pro, and he is the only Canadian coach ever to serve his UEFA-Pro apprenticeship with Real Madrid.
Many programs charge very similar "Academy" fees to us but, because they offer much less training, the hourly cost of our program is much cheaper. Many programs promote their Academy coach as the main attraction of the training but very often this person conducts very few of the training sessions. Our Recreational staff are second to none and provide a fun and engaging learning experience.  They do not just have the kids play a scrimmage each week but work on a skill set that can be applied directly into a game. Regardless of the level, the age or the ability of the player we will provide a proper plan for their individual development.